Internet companies ramping up efforts to provide more flexible positions
By Fan Feifei | China Daily | Updated: 2020-04-22 10:16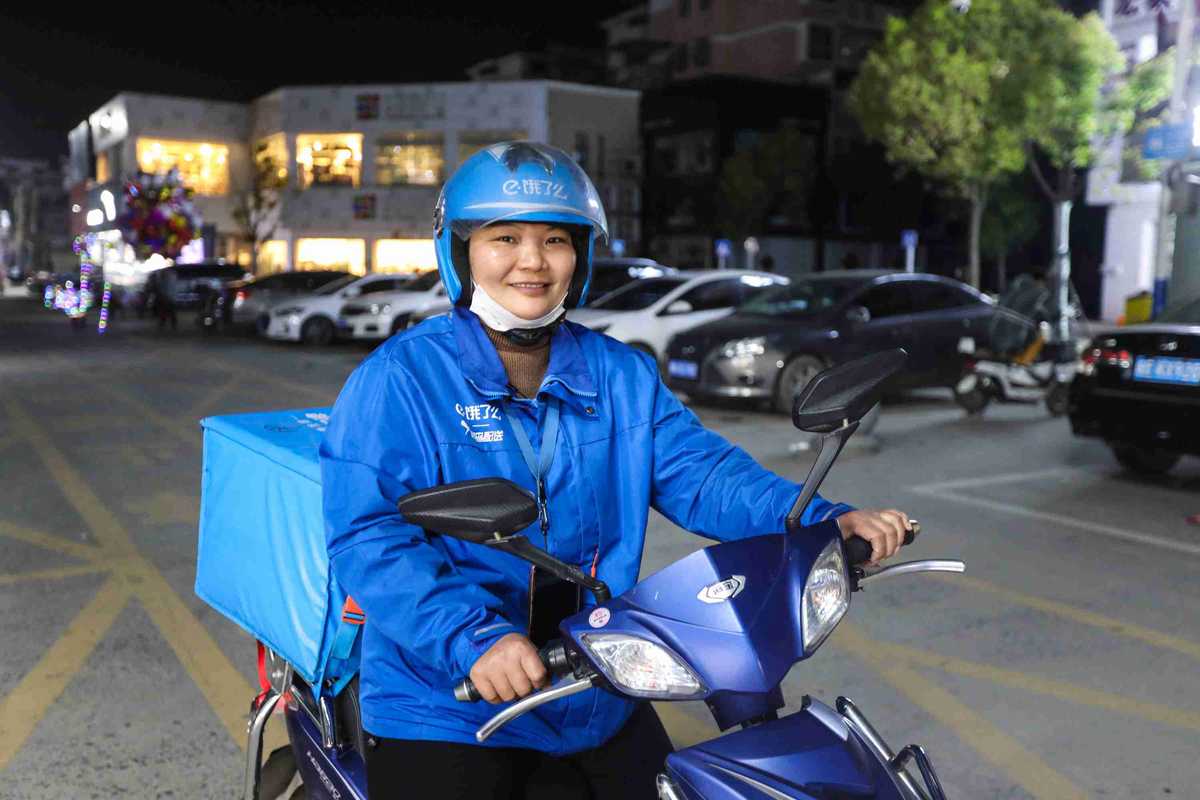 Chinese internet companies are ramping up efforts to offer more job opportunities in a bid to minimize the impact of the novel coronavirus outbreak on employment and to help small and medium-sized enterprises brave difficulties.
Ele.me and Koubei, Alibaba's local services company, said it would provide more than 100,000 jobs in catering and other services to 832 poverty-stricken counties across the nation and help 20,000 deliverymen in 100 impoverished counties.
The move came after the company announced in February that it launched a job-sharing platform to help restaurant employees temporarily shift into delivery services.
Merchants listed on Ele.me and Koubei can recommend job opportunities for their employees, who can arrange their own time flexibly to receive orders and deliver meals for their own stores, or become sorters at nearby supermarkets and convenience stores. So far, more than 10,000 restaurant employees have been provided with temporary positions.
The catering industry has been hit hard as much of the population is confined indoors due to restrictions placed on large gatherings at public places like restaurants.
Moreover, Ele.me and Koubei announced it will empower 1 million merchants on its platforms to upgrade its digital solutions. It will also offer 4,000 online premium lectures covering catering, logistics and retail within the next three years to foster 10 million staff engaged in these industries, enhance their digital operational capacities and create new digital positions for merchants.
Wang Lei, president of Alibaba local services company, said the pandemic has greatly accelerated the digitalization push of the services sector, and the company said it would provide merchants with more traffic, lower commissions and better services.
The Ministry of Human Resources and Social Security said the services sector has been growing rapidly over the past five years. The sector accounted for 46 percent of total employment in 2018, up from 40.6 percent in 2014.
Digitalization of local services has helped create a group of new jobs like delivery drivers, food delivery planners and operations analysts.
Chen Liteng, an analyst at the Internet Economy Research Institute, said internet enterprises are making efforts to push forward the flexible employment method, which can reduce labor costs of enterprises and improve operational efficiency. "These measures not only contribute to society, but are also beneficial to the development of the platforms."
Dada Group, China's leading platform for on-demand retail and delivery, announced that it plans to recruit 17,000 deliverymen and other staff. Among them, the first round of recruitment of 10,000 deliverymen will cover more than 2,400 cities and counties across the country.
JD Daojia, the local on-demand retail platform of Dada Group, will assist retail partners, such as Walmart, Yonghui, Better Life and other supermarket chains, to recruit more than 7,000 sorters, packers and other store staff in more than 30 cities nationwide.
JD Logistics, a unit of Chinese e-commerce giant JD, will offer over 20,000 front-line positions, such as warehouse workers, sorters, couriers and drivers. It has already hired 700 employees from more than 10 companies that partner with JD in various capacities.
In addition, JD's supermarket chain 7Fresh has launched a talent sharing plan. Under the plan, 7Fresh will hire short-term staff from restaurants, hotels, cinemas and other retail establishments that are temporarily closed due to the epidemic for job positions including shop clerks, packers, delivery staff and more.
"It is JD's responsibility to work with partners and help them and their employees get through this hard time," said Cao Chunhua, head of human resources at 7Fresh.
Employees who are hired during the special time will undergo an orientation process and be provided with necessary protective supplies such as surgical masks. They will also be given regular temperature checks to ensure the overall safety of the work environment, and will receive novel coronavirus-related insurance.
JD also plans to hire thousands of part-time customer representatives on top of the hundreds it already employs.
Zhou Guangsu, an associate professor with the School of Labor and Human Resources at Renmin University of China in Beijing, said the platform economy has not only stimulated the growth of consumption, but also promoted the upgrade of consumption, injected new vitality into the economy and boosted employment.