Guizhou reveals its magnificent plateau scenery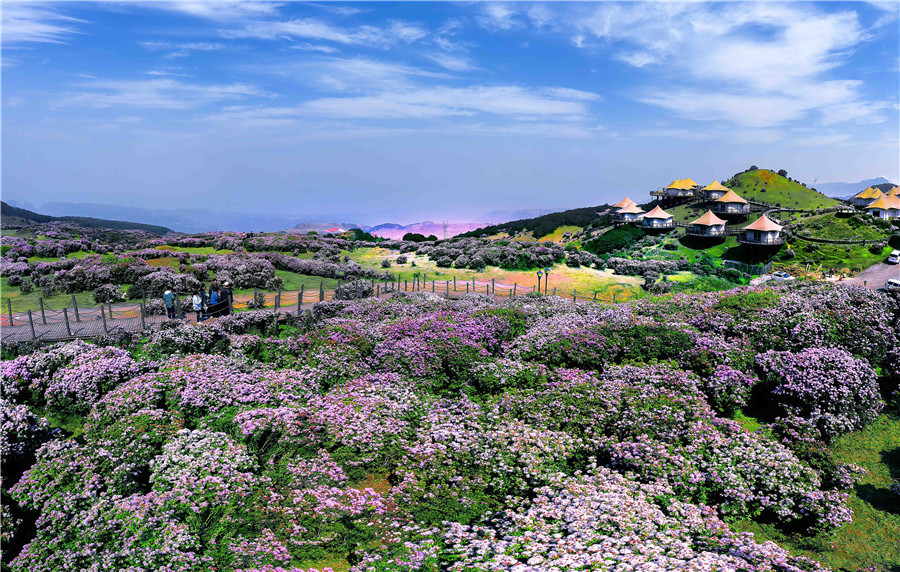 The Wumeng grass plain in Liupanshui, Guizhou province, is famous for its rhododendron forest, plateau, lakes and villages of the Yi ethnic group, as well as for the "Buddha's Light" atmospheric phenomenon.
The plain, a part of Wumengshan National Geological Park, covers an area of about 78 square kilometers. The highest altitude is 2,857 meters and the lowest is 740 meters. Its average temperature is 11.1 C, and it is home to many ethnic minorities, including the Yi, Bai, Miao and Buyi.
Che Weiwei contributed to this story.