US House takes up latest spending bill
By AI HEPING in New York | chinadaily.com.cn | Updated: 2020-04-24 04:45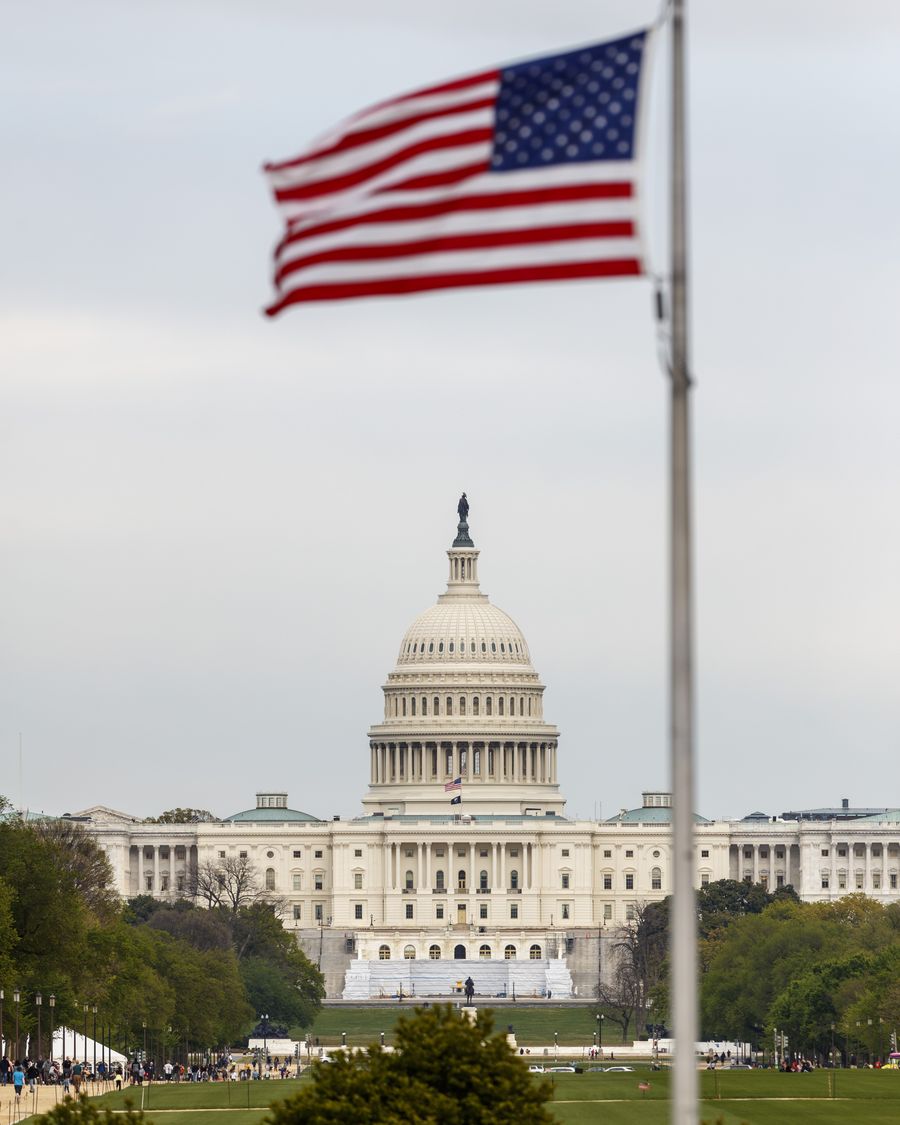 As the US House took up Senate-passed legislation primarily aimed at providing assistance for the nation's small businesses, more than 4.4 million Americans filed new unemployment claims last week alone, the Labor Department reported Thursday.
That is down from 5.2 million claims filed a week ended April 11. About 26 million people have filed unemployment claims since mid-March when the coronavirus pandemic led states to issue stay-at-home orders to limit spread of the disease and the economy shut down.
House lawmakers returned to the Capitol on Thursday to vote on a $484 billion bill that replenishes two depleted small business-relief programs, offers additional assistance to hospitals and funds an expansion of testing capacity nationwide. President Trump has said he would sign the bill into law.
The death toll from the virus in the US topped 47,000 early Thursday and there are more than 841,000-recorded cases of the virus, according to data from Johns Hopkins University. The virus has killed more than 184,000 people globally with more than 2.6 million confirmed cases.
Massachusetts US Senator Elizabeth Warren of Massachusetts said Thursday morning that her oldest brother has died from coronavirus-related complications.
Warren, who recently ended her campaign for the White House, made the announcement on social media Thursday.
Don Reed, 86, Warren said, died Tuesday night from the coronavirus in Norman, Oklahoma, about three weeks after testing positive.
President Trump said at his White House news briefing Wednesday night that the coronavirus may not reappear in the fall: "It may not come back at all," Trump said without citing evidence. "If it comes back," Trump said, "it won't be coming back in the form that it was, it will be coming back in smaller doses that we can contain''.
But at the same briefing after Trump spoke, Dr Anthony Fauci, director of the National Institute of Allergy and Infectious Diseases, said: "We will have coronavirus in the fall. I am convinced of that because of the degree of transmissibility that it has, the global nature".
Drug makers, meanwhile, are reconfiguring manufacturing plants and hiring hundreds of new workers to be ready to make coronavirus drugs and vaccines if they prove in testing to be effective in fighting off the virus, The Wall Street Journal reported Thursday. The hopes is that a drug to treat symptoms of the disease could clear testing and be approved for widespread use within months, and a vaccine by early 2021.
Georgia Governor Brian Kemp showed no sign on Thursday of backing down from his announced plan to reopen parts of the some businesses, including spas, beauty salons and tattoo parlors, despite Trump saying at his news briefing that he told the fellow Republican that he disagreed "strongly'' with his decision. But Trump then added: Kemp "must do what he thinks is right".
Shortly after Trump's remarks, Kemp said on Twitter that he is staying the course.
"Earlier today, I discussed Georgia's plan to reopen shuttered businesses for limited operations with @POTUS," Kemp wrote, referring to Trump by his Twitter handle. "I appreciate his bold leadership and insight during these difficult times and the framework provided by the White House to safely move states forward."
In Nevada Democratic Governor Steve Sisolak on Wednesday condemned Las Vegas Mayor Carolyn Goodman's push to reopen her city, saying the state is "clearly not ready to open".
In an interview with MSNBC on Tuesday, the mayor said Las Vegas is "ready to get back in business" and that that she would "love everything open because I think we've had viruses for years that have been here".
But Sisolak said figures showed 187 deaths in the state and more than 4,100 positive cases.