Recording just how the public tackled outbreak will be of huge benefit
By Wang Kaihao | China Daily | Updated: 2020-04-24 08:11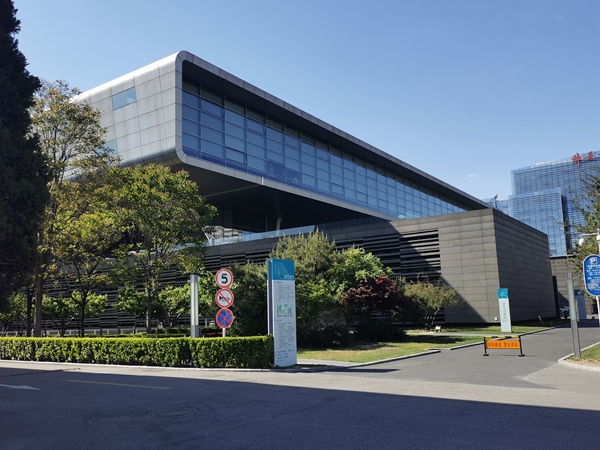 Thursday marked the 25th World Book and Copyright Day. It should have been a big occasion for the National Library of China to unveil the annual Wenjin Book Award-one of the country's highest-level literary prizes.
However, due to COVID-19, the schedule had to be changed and, apart from some employees on duty, the giant NLC building had an unusual air of serenity on that day.
Nevertheless, something exceptional was being done.
A "national memory bank for the fight against the virus" was initiated by the library on Thursday and the public were called on to provide visual, textual and audio recordings related to COVID-19, in either digital or physical form. Public libraries nationwide are also joining the project.
Manuscripts, including diaries, notes, working logs, letters, or musical works related to the pandemic, are welcomed for donation, as are pictures recording people tackling the outbreak, according to a public announcement released by the NLC.
"Chinese people have showcased their resilience, strength, and efficiency in the battle against COVID-19," says Liao Yongxia, deputy director of the project management office of the NLC, who is in charge of the program. "Many vivid stories are worth recording to offer practical reference to cope with emergencies concerning the general public's safety."
She adds that the project also aims to follow the social and psychological impact caused by COVID-19 on people's lives.
Short video clips and other internet-based multimedia resources will be included in the memory bank.
Last year, the NLC signed an agreement with Sina Weibo, the major Chinese micro-blogging platform, to keep hundreds of billions of posts on that digital platform as "a strategic reservoir of the nation's internet-based information".
Speaking about some of the widely-discussed online COVID-19 diaries, Liao says: "People's collective memories cannot be built on several individual observations. However, when a large number of people compose a group image of society, our understanding of this pandemic can be more comprehensive and meaningful."
The memory bank was initially planned to be global, but it was narrowed down to a "national" one due to restrictions of cost and energy. Liao told China Daily that it will include first-hand overseas files about China and Sino-foreign cooperation fighting the pandemic.
"It's worth thinking deeply of what lessons have been learned and what experiences have been gained.
"No one wants such a pandemic to ever happen again in the future, but we can collect these precious materials for the sake of a community with a shared future for mankind," she explains. "It will eventually contribute to the ongoing battle between humans and disease from a historical dimension."
To make the collected materials more referential, Liao says librarians and scholars at NLC have also begun to categorize content relevant to containment of contagions among the myriad ancient books being housed in the institution. A digital platform will go online by the end of this year, enabling the materials to be put into a "visualized timeline" in an interactive way.
The announcement concerning collecting materials is effective immediately with an indefinite term. Liao expects it to be gradually established within the next three to five years. To be responsible for history, Liao thinks some work cannot be hastily done.
"Many in-depth reviews over the pandemic as well as related social governance may only materialize in the following years," she says. "We need those rational voices to view it in retrospect."
An oral history program will follow later that will involve people from different fields reviewing this viral outbreak in detail. A long list of interviewees is being drafted.
"People need a period of time to calm down and reflect on their experiences," Liao says."After that, the stories shared by them will be even more valuable."
Though specific ways to publish and digitally release the upcoming collections in the memory bank is still undecided, Liao says they will be easily accessible for future generations.
"One day, when the dust of the novel coronavirus has settled, people can look back and have a historical dialogue with people today through these recordings," she projects.