Shanghai Ballet's new production set to premiere on May 8
By Zhang Kun | China Daily | Updated: 2020-04-24 08:12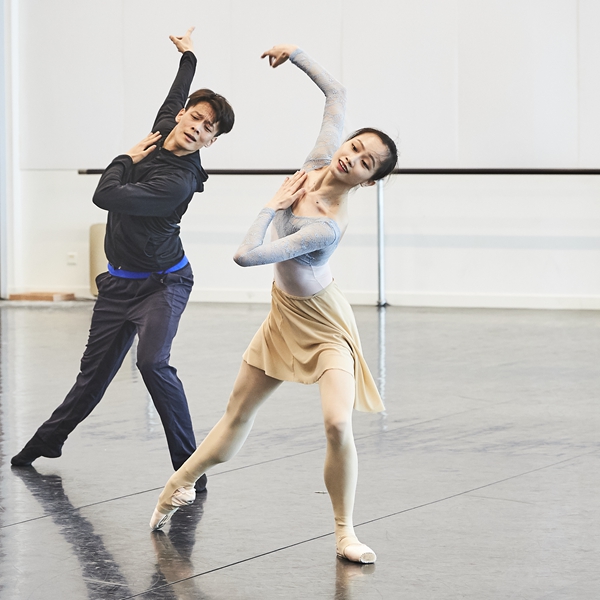 Shanghai Ballet director Xin Lili is determined to premiere the company's contemporary production, Inspire III: Fragments of Memory, even if the COVID-19 epidemic prevents audiences from attending the show at the Shanghai International Dance Center.
According to Xin, director of Shanghai Ballet, the center had initially planned to premiere the show at the start of its 2020 performing season on May 8. However, the novel coronavirus outbreak has forced all performance venues and art institutions in China to close, and it is likely that the Shanghai International Dance Center will not be able to open in time for the new season.
"If that is the case, we will instead present a full-dress performance to an empty theater," says Xin. "The past few months have been a special period and we were greatly inspired by the selfless devotion of the medical workers and others fighting against the pandemic. To do our part, we believe it was important that we kept on creating."
The Inspire III production consists of three new programs choreographed by young artists of Shanghai Ballet. The dance center first launched the Inspire project in 2017 to present original creations by its young and emerging choreographers.
"The ability of the original creation reflects the true strength and artistic level of a ballet company," Xin says.
Wu Husheng, a star dancer with Shanghai Ballet, took up choreography from the Inspire project and created a new dance every year. For Inspire III, he created a dance featuring a crossover between ballet and Kunqu Opera. For this new creation, Wu borrowed the story of a classical Kunqu Opera play, Peony Pavilion.
"I wanted to take the story to the modern age and let my character step into a dream world where the wall between the past and present, and reality and fantasy are broken down," he says.